The Attack on Titan anthology is out today!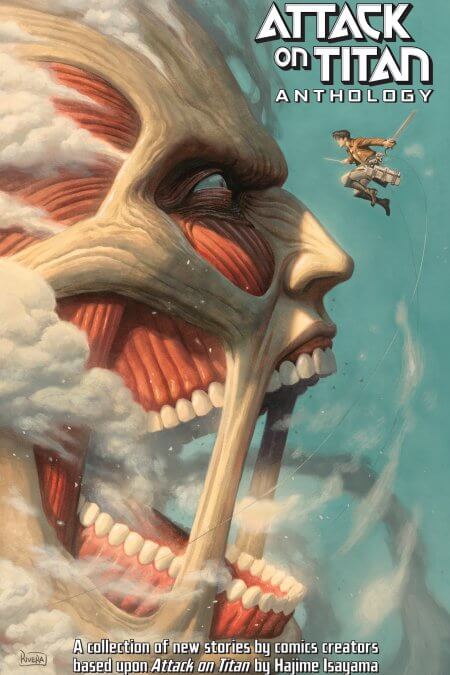 I was thrilled to be able to participate in this project, which features short stories (including "An Illustrated Guide to the Glorious Walled Cities") that take place in the wider world of Attack on Titan. The official description:
"The manga megahit Attack on Titan, reinterpreted by some of comics' top talent! Featuring original stories by a long roster of comic superstars such as Scott Snyder, Gail Simone, Faith Erin Hicks, Michael Avon Oeming, Paolo Rivera, Cameron Stewart, and Babs Tarr!

This unprecedented, full-colour collaboration between East and West will be released first in English, making it indispensable for Attack on Titan fans and curious comic fans."
The closeness to canon comes and goes – there's such a great range of tones in the anthology; my piece is firmly in the world of the stories. Quite literally: One of the things that fascinated me most about the series is the depth and detail of the world, and the scale of devastation in the wake of the Titans. A century of peace is enough time to develop a status quo. And given increasing economic stability and social growth, what do you get? Tourism.
"The Illustrated Guide to the Glorious Walled Cities" is a collection of articles from Mithras Quarterly, by an intrepid journalist named Hilde Gartner who sets out to make a map for everyone who might wish to see the Walled Cities for themselves. (Then Things Happen, of course.)
I was very lucky to get David López as my artist for this piece; it was magical to describe a Victorian magazine ad in two lines and have it come back looking just like your imagination, only better. He did absolutely amazing work both as Hilde and as the art director of an imaginary magazine; it was a pleasure to see it come together.