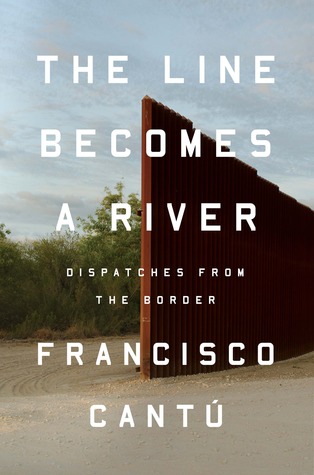 The Line Becomes a River is caught halfway between memoir and tone poem, as Cantú offers snapshots of his life in and around the Border Patrol. The landscape of the Southwest that was originally his family geography becomes a source of dread, as he tries to make sense of working in an organization that seems to either harden or sink those within it. Those vague hopes of understanding himself dissolve into a series of encounters that haunt him, and questions that only get harder to answer…
Cantú's final image of tranquility can't quite shake an earlier admission: "It's like I'm still a part of the thing that crushes." If there's hope here, it comes from the migrants, and from Cantú's friends and family, and the lingering idea that empathy is a force as great as fear. (Nothing is natural. Nothing inevitable.) One of the book's final segments is Martínez in his own words — a thoughtful husband and father, determined to return to the place he calls home, despite the danger. The Line Becomes a River is a beautifully-crafted question; the answer has yet to be written.
I reviewed The Line Becomes a River for NPR.