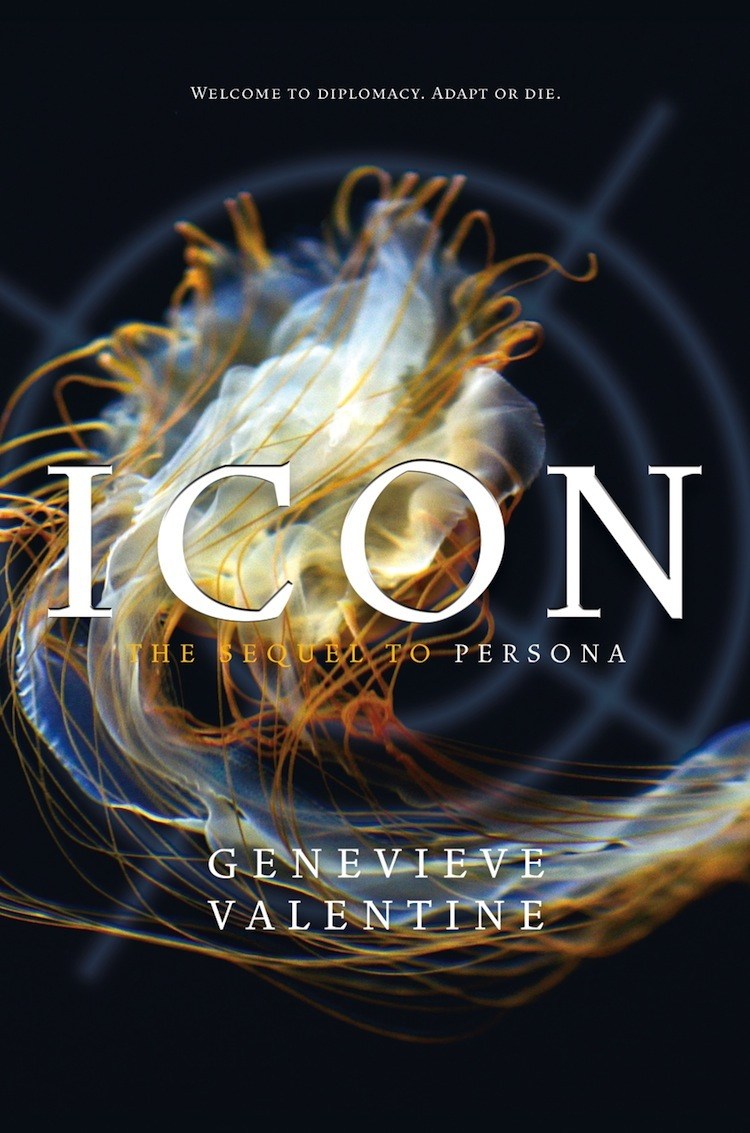 ICON
Suyana Sapaki survived an assassination attempt and has risen far higher than her opponents ever expected. Now she has to keep her friends close and her enemies closer as she walks a deadly tightrope—and one misstep could mean death, or worse—in this smart, fast-paced sequel to the critically acclaimed Persona.
A year ago, International Assembly delegate Suyana Sapaki barely survived an attempt on her life. Now she's climbing the social ranks, dating the American Face, and poised for greatness. She has everything she wants, but the secret that drives her can't stay hidden forever. When she quickly saves herself from a life-threatening political scandal, she gains a new enemy: the public eye.
Daniel Park was hoping for the story of a lifetime. And he got her. He's been following Suyana for a year. But what do you do when this person you thought you knew has vanished inside the shell, and dangers are building all around you?
How much will Daniel risk when his job is to break the story? And how far will he go for a cause that isn't his?
Welcome to diplomacy. Adapt or die.
Related Work: Flashbulb Diplomacy: Image, Fashion, and Politics in PERSONA and ICON
Where to Buy
IndieBound | Barnes & Noble/Nook | Amazon/Kindle | Indigo | Saga Press
---
PRESS FOR ICON
"ICON is a near-perfect near-future political thriller…The intricate world-building and expanded scope translate into a sequel that is a slower burn, but no less addictive, with a richer story of political double-crosses, conspiracy, and murder among the glamorous elite, but retaining the prickly, fascinating characters that made the first book such a welcome surprise." Barnes & Noble
"Icon is just as well written as Persona was. That Valentine's writerly craft is sharp will be no surprise to anyone—she's always been able to use language to its best, most evocative abilities, whether for novels or comic books." Tor.com
"When I reviewed Persona last year, I said that it was a perfectly satisfying stand-alone novel — but I was so fascinated by the world of the International Assembly, and so mesmerized by Suyana Sapaki, the Face for the recently formed United Amazonian Rainforest Confederation, that I hoped hard for a sequel.
I'm delighted to find that Icon is everything I wanted from one." NPR.org