That is a seriously motley crew of an update, but I'm behind enough on news, so as I dig my way out from under a pile of deadlines, a news roundup it is! (My long fiction update, left over from last week, is that PERSONA is officially out in the world!)
*
In life/event news, I'll be at this year's LA Times Festival of Books! My panel, on Saturday at 4:30, is titled "Bringing the Impossible to Life," which I honestly hope means Ken Liu, Matthew Reilly, and I will be asked at least one Frankenstein question, because why would you pass up this opportunity?
*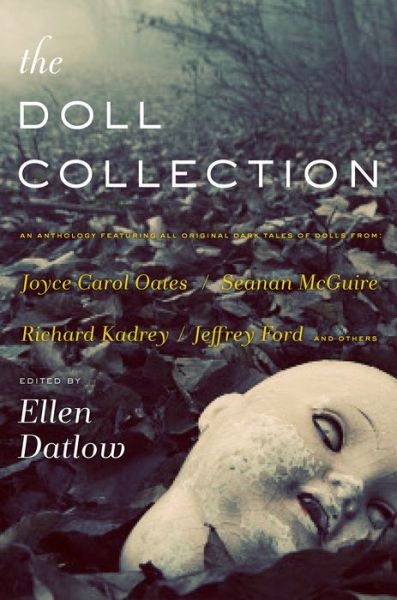 In short fiction news, have a story in Operation Arcana, by John Joseph Adams, because when someone asks if you want to write a story about the Night Witches, you start researching missions. (You can actually read "Blood, Ash, Braids" online at Baen, in a format that benefits from a window that can be shrunk a little.)
I also have a story in Ellen Datlow's The Doll Collection! "Visit Lovely Cornwall on the Western Railway Line" is about a train, and a girl, and a doll, and the kind of seat any self-respecting horror character should know better than to take.
And in reprint news, "A Dweller in Amenty,", which first appeared in Nightmare Magazine, has been selected for Ellen Datlow's Best Horror of the Year, Volume 7! It should appear sometime in the summer.
*
Nonfictionally speaking, my essay on shipping, titled (naturally) "Won't They?", came out last month at AV Club! Firstly, wow, I am behind on news. Secondly, only word count constraints kept this from being a five thousand word essay; as it turns out, I have a lot of thoughts about the ways in which television and audiences influence one another. (Thirdly, I was happy just to officially write this down: "There's not a television show in the world casting actors in the hopes nobody will have any chemistry" is an official version of something I've been pointed out to disgruntleds for many years.)
At Philadelphia Weekly, I talk about the new Cinderella, including waistlines, the panto play within the play, and the constraints of the Disney nostalgia machine. Am I done talking about this movie? Oh no. Nooope.
I also subbed in for Elementary last week! "T-Bone and the Iceman" has the extremely dubious honor of worst-ever series episode title, but it also has a great example of what's become the series' fallback serial case: Joan. ("Some of the moments of the show I've loved the most are those in which Joan's internal life is revealed; increasingly, though, the essence of their interpersonal procedural is that Joan presents a mystery, and Sherlock solves it.")
*

And I reviewed two books for NPR: a accidental pair of fairy-tale collections, both of which I enjoyed immensely. Tales of the Marvellous and News of the Strange and The Turnip Princess are very different in style, but equally engrossing and illuminating; reading both of them with an eye for notes resulted in an entire stack of tiny Post-Its going missing, half of them just passages I knew I couldn't quote but still wanted to reread and savor after the review was turned in. They're invaluable additions to the folklore canon, and it was a delight to get to talk about each of them.