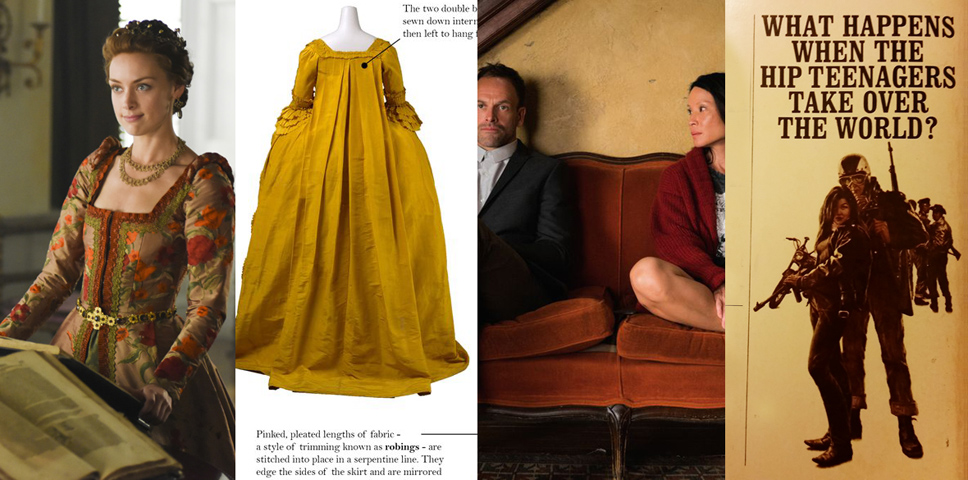 My first real blog post of the year, and it's already spring! You can tell from the ice-crusted snow outside. (Weather notwithstanding, I honestly can't believe it's mid-March already; it's been a…well, it's been a year.) Here's some of the recent stuff I've been doing.
The Locus annual Recommended Reading List is up! It always has some great things on it. This year they were kind enough to include ICON, "Everyone from Themis Sends Letters Home," and "La beauté sans vertu."
I wrote a piece at Legacy.com, I wrote a little about how so many films in 2016 were about mourning, and why film is so suited to the business of getting on.
I also wrote a sorta-personal essay for Clarkesworld about the wave of dystopia talk in the wake of the presidency. finding Dave Wallis' Only Lovers Left Alive at a used bookstore the day of the election, and how its shruggy bleakness was somehow what I wanted in the wake of everything.
At NPR.org, I reviewed HIGH NOON: The Hollywood Blacklist and the Making of an American Classic, which has suitably chilling (and relevant) details about HUAC as well as a satisfying behind-the-scenes look at the making of the morality-play Western that's been an allegory for the Red Scare ever since.
Also at NPR, I reviewed How to Read a Dress, which is a bit of an introduction for everybody who knows their mantuas from their natural-form dresses, but is full of charming gowns with idiosyncratic details that make them more interesting than ideal specimens might be. A great casual reference for historical silhouettes.
TV-wise, I've been up to a few things:
I'm still recapping Elementary! Let's be honest, this season is doing a lot of coasting on the goodwill of better times, and there have been some disappointing examples of the show returning to something it's done well in the past and mostly just demonstrating how much better it was the first time. But there have still been some strong episodes. I really liked "Henny Penny the Sky is Falling", "Ill Tidings", and "How the Sausage is Made".
Oddly, as Elementary wanes a little bit, Reign is on a ROLL. This season will mostly be roundups rather than recaps, but it is trucking so marvelously that I'm just glad to be here for it. I can't even single one out, because so much goes on that you dare not miss an episode. (Last episode Claude had to meet a dude we'd never heard of after she nearly went to a nunnery and moments before her beloved returned from the dead, all in a single episode, in the C-PLOT. Do not blink during Reign any more, it's not safe.)
I also got to recap Victoria: I didn't have the chance to finish the season, but I definitely had the chance to quote from the horniest sections of Victoria's diary, and I took it, because her barely-repressed lust is both mildly tragic and comedy gold.
And I even got to drop in this week on an episode of Bates Motel, which played with elements of an eerie, haunting horror movie about the creeping terror of losing one's certainty of mind…and also just gave Norman so much creepy dialogue that I hardly noticed the world's most excruciating cake-mixing flirtation ever filmed until it was too late. Too, too late.
And of course, it's been awards season, which means:
RED CARPET RUNDOWNS, with bonus pictures of some looks of the night, just because I can.
Of late, this blog has been used largely as a repository of link lists like this one, and archives of committee-applied fancy dresses being worn by ambitious women. There are worse things.
Recent red carpets I've covered:
The Golden Globes, in which Ruth Negga and Thandie Newton begin their auditions for Catwoman and rocket into the top three. (When My Cousin Rachel premieres, Rachel Weisz will lock in that third spot.)
The SAG Awards, which gets political, but largely because people kept dressing like abstract concepts worth supporting.
The BAFTAs, which is always a fascinating carpet.
And of course, The Oscars, which is, as usual, just a fun casual time.