There's something to be said for Peak TV. Sure, my TV backlog is getting embarrassing and I keep maxing out the number of hours on my recorder and having to watch very strange collections of old episodes in a row trying to juggle the tone shifts in seven shows at once, but man, I've been watching some good TV. (I'm also watching Reign.)
Here's where I've been recently, and what I've been writing about.
First up: THE HANDMAID'S TALE. It's clearly a show that was expecting to be a cautionary mirror of what could have been, and is now stuck just being a mirror of about ten minutes from now, which makes it very, very weird to be recapping in real time.
There's so much about this show that's good – the acting is almost universally stellar, the design is gorgeously claustrophobic, the cinematography hypnotic. The problem it keeps running into is the inherent white fear of it all. (That's not terrible, but this is definitely a story designed to be horrific for people who have never before felt like the government was putting them in danger, and it shows.) In particular, the showrunners' decision to skip over the white supremacy in the book means that the show keeps tripping over its own feet when it tries to tackle its own totalitarianism – sure, they're horribly misogynist, but they're not racist, because that would really be terrible. (I'm recapping the show at Vice, and I've mentioned this a lot, though I talk about it most directly in the episode that shows us how we got here.) Still, I think the show is still fairly powerful – perhaps more so for airing in the timeline it's airing in – and if you had any doubts Elisabeth Moss is incredible, this will settle it.
Second: HARLOTS. Honestly, bless this show; rarely has a series about toxic systems of power been so delightful to watch. It is a show that seems to have genuine interest in the subtle interplay of power and family, but also a show in which everyone is constantly referring to everyone else by their full names, both because there are so many people in this show, and because all the names are so fun to say. (I genuinely don't think anyone ever referred to Emily Lacey without calling her "Emily Lacey," including right to her face, which is kind of incredible if you think about it.)
There are the usual problems with trying to tell a story of sex work in an era where ideas of agency and consent were different; that said, this is also a show where most of the clients are treated like customers at Starbucks – the show is far, far more concerned with the women chatting together in the back than in any male-romance fantasies. (There are a handful of good men in all of London; the rest…well.) But the fantastic cast sells it; sure, Samantha Morton and Danny Sapani rocketed to the top of my best-old-marrieds list, but this show needed someone who could be threatening, pitiable, and laughably insufferable by turns and it found Hugh Skinner, so it's fairly good all the way around. There's also quality cinematography, and some truly outstanding costumes, which I promise is only one of the reasons I like it, but it's a good representative reason to like it because of how much work the costumes do to build character and a sense of the world. (So many layers! So much footage of deshabille!) It's a short season – a one-day binge will do you – and there's so much to like.
And in shows that would take a literal day to binge: ELEMENTARY just ended another 24-episode season. It was, to no one's surprise, an uneven season. The highs smartly centered the Holmes and Watson relationship and drew on the last two seasons of character development; the lows were…well, a CBS procedural. If you're looking for the good-parts version, my highest-rated/most directly related episodes of the season were "Henny Penny and the Sky is Falling", "Ill Tidings", "How the Sausage is Made", "Pick Your Poison", "Over a Barrel", "Dead Man's Tale", and the last three in a row, which create a mini-arc that makes you long for a version of this show that slows down the plot twists of a random case and lets us have more character work instead: "Moving Targets", "Scrambled", and"Hurt Me, Hurt You."
It's been renewed for a sixth season, but with only thirteen episodes; given that having twenty-four episodes was one of the biggest problems of the last couple of seasons, this might end up being very interesting news.
I've also reviewed several books recently, two of which I loved and one of which, well…:
THE RADIUM GIRLS: A history of the woman whose work painting radium dials killed them, and the companies that didn't give a shit. Come for the earnest biographies, stay for the scathing condemnation of capitalism!
THE WOMAN WHO HAD TWO NAVELS: This collection of short stories by Nick Joaquin was a wonderful read; haunting, unsettling, unsettled.
YAWN: ADVENTURES IN BOREDOM: Some very interesting ideas, in a series of semi-autobiographical essays that you will like, or not. I tended toward the latter; still, some thought-provoking research, and an admirable refusal to come to any conclusions about something mostly unfixable.
And we'll end with some film writing – and a dance break!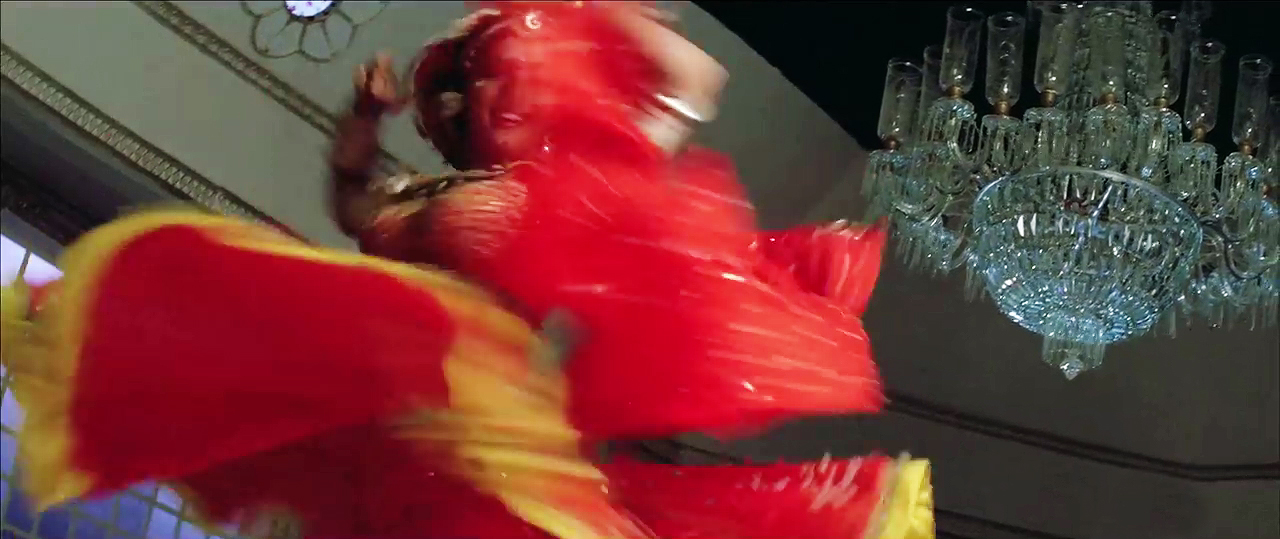 I wrote a piece for Oscilloscope about one of my favorite dance numbers of all time: "Choli Ke Peeche Kya Hai?", a Madhuri Dixit showstopper from 1993's KHALNAYAK, and one of the hardest-working scenes in movies, given the layers of character, identity, and cinematic meta going on. (All of those add to the value of dance number, above and beyond a great song, and when any of them is missing you can always tell; I thought about this dance number a lot while watching LA LA LAND, for example.)
There's no ideal version of it currently up on YouTube (the article has the best approximation we could get), but this movie scene is well worth hunting down however you can find it; it's a hell of a thing