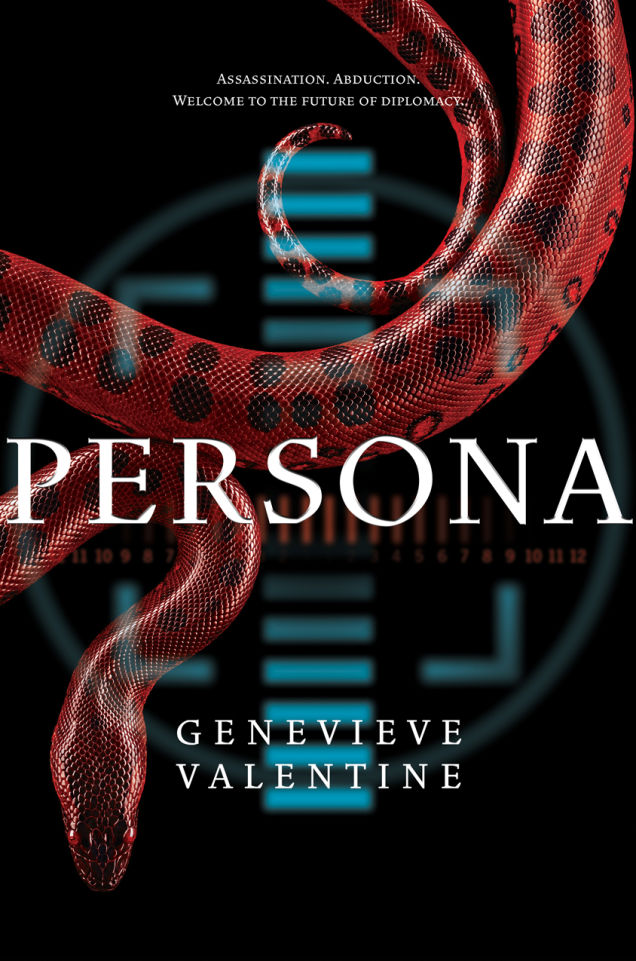 PERSONA
Suyana Sapaki is a failure in the International Assembly. She's not charming on camera, which is crucial for a Face: public image is ninety percent of diplomacy, they tell you right from the beginning. The United Amazonian Rainforest Confederation has been the site of scandal, so she's short on allies. It's a system designed to make you useless, but she's fighting. People back home trust her, and she has a country to save – one way or the other.
Daniel Park fled home to become a snap, because joining the last of the free press sounded noble before he was broke. On a hunch, he's picked C-lister Suyana Sapaki for his first outing; he thinks she's hiding something that's worth money to the right people, if he catches it on camera.
Like her assassination attempt.
On the run from someone who wants her dead, shadowed by someone she can't trust, Suyana will risk everything – everyone – to save her diplomatic dies; it's her only chance to control the future of her people, and she has promises to keep. The Assembly's declared her persona non grata.
That's what they think.
[Sequel Icon now available!]
Where to Buy
IndieBound  | Barnes & Noble/Nook | Amazon/Kindle | Indigo
Audiobook: Read by Justine Eyre. Listen to a sample and find retailers here!
---
PRESS FOR PERSONA
Political Novels as Bingeable as House of Cards
"A grim, intense political thriller, Persona is chillingly plausible setting, has atmosphere in spades, and enough twists and turns to keep even the most genre-savvy readers guessing." Barnes & Noble
"[A] really intriguing thriller…that takes our political systems and turns them on its head…Valentine starts this book off with a bang: you're barely twenty pages in when the shots start firing, and after that, she barely lets off on the throttle. It's a lightning fast read, but there's as satisfying level of substance to the story that makes this an interesting read from beginning to end." io9.com
"It may technically be a political thriller but it ultimately feels a lot like a noir novel—there is a great deal of intrigue, a weight each character carries (some better than others) and every conversation is heavy with possibility and doublespeak. Regardless, the novel never flags in pace. It's brisk, well written and intelligent, and has a very diverse cast of characters to boot." Tor.com
"…Wonderful, biting prose, which is as incisive and cynical as anything by, say, William Gibson." Far Beyond Reality