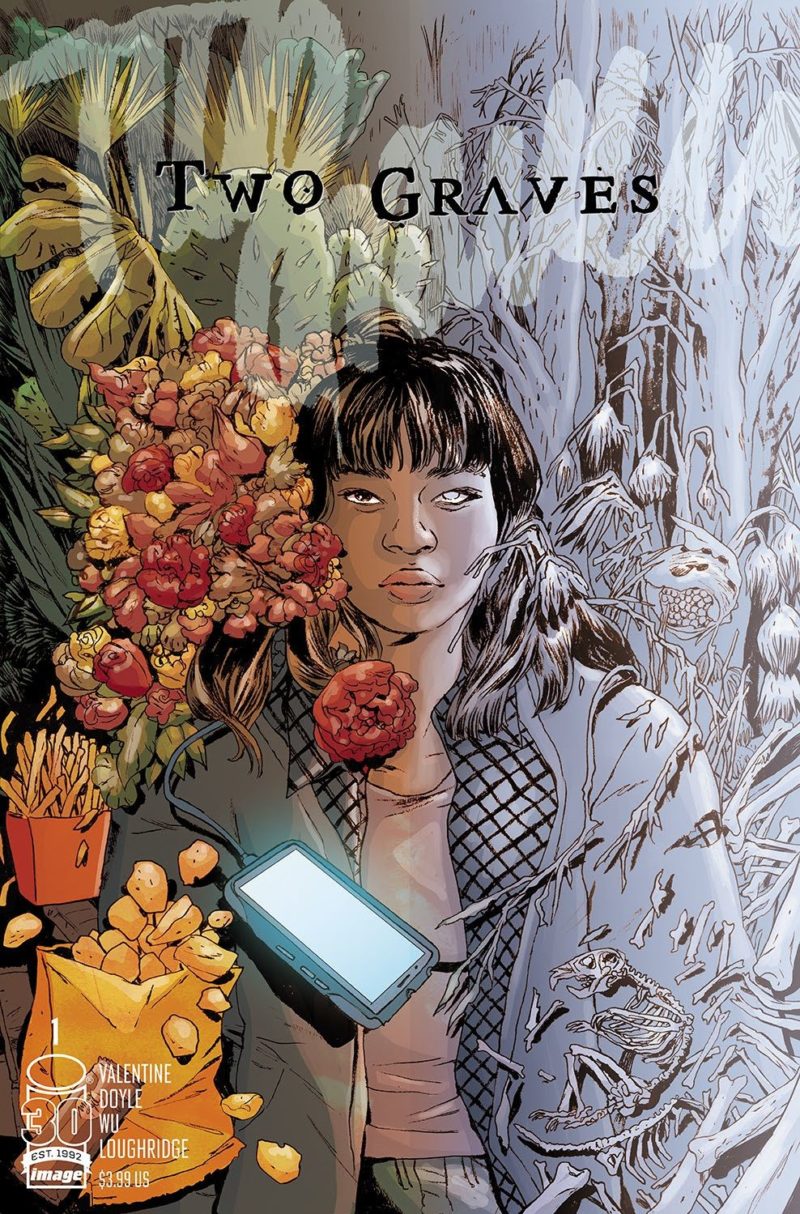 COMING NOVEMBER 2022
Death and the Maiden go on a road trip. Nobody gets out alive.

Emilia and the man with the veil of smoke have set out for the ocean in a stolen truck. There's a bloody handprint on his neck. She's beginning to worry it's hers.
This road trip through deep forests and motels in towns that never were is drawn in competing points of view by Annie Wu and Ming Doyle, and follows Death and Emilia through diners, aspens, Vegas, and the deep. Colors by Lee Loughridge; letters by Aditya Bidikar.
Two Graves #1 will be available at comic book shops on Wednesday, November 9:
Two Graves #1 Cover A by Wu – Diamond Code SEP220018
Two Graves #1 Cover B by Doyle – Diamond Code SEP220019