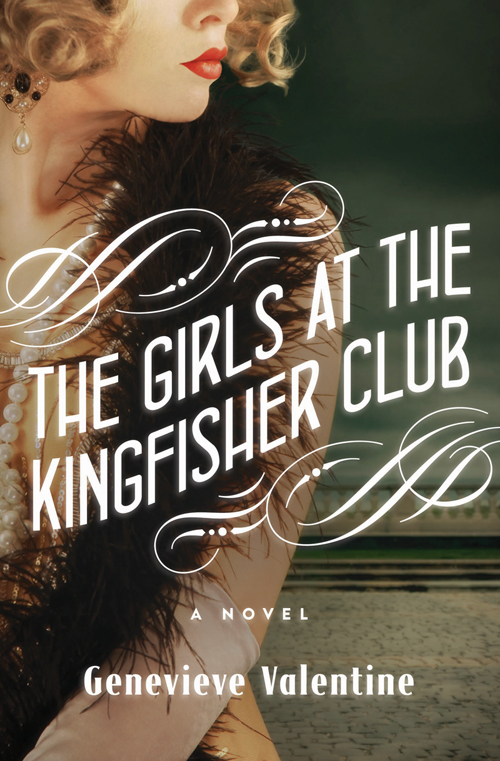 By 1927 there were twelve girls who danced all night and never gave names, but by then the men had given up asking and called them all Princess.
"Hey, Princess, dust off your shoes? It's Charleston!"
The men would have called them anything they wanted to be called, Dollface or Queenie or Beloved, just to get one girl on the dance floor for a song. But in that flurry of short dresses and white skin and ribbon-tied shoes, Princess was the name that suited; it seemed magical enough, like maybe it was true.
Wild things, these girls; wild for dancing. They could go all night without sitting, grabbing at champagne between songs, running
to the throng at the table and saying something that made them all laugh, light and low together like the parts of a chorus.
It wasn't right, all those women sticking together so close. Something about the wall of bob-haired girls scared the men,
though they hardly knew it. They just knew they'd better dance their best with a Princess, and no mistake.
---
SUMMER READING SELECTION: Buzzfeed, Bookish, and The LA Times
PRESS FOR THE GIRLS AT THE KINGFISHER CLUB
NPR: "But even more than the characters, their voices or the sharp, quiet slicing of the understated prose, what I loved about this book was its own tense dance with its source materials."
NAMED A BEST READ OF THE YEAR: Washington Post, Chicago Tribune, NPR.org
The Washington Post: "Genevieve Valentine weaves a mesmerizing, surreal retelling of 'The Twelve Dancing Princesses'."
RT BOOK REVIEWS: "Valentine's creative retelling of "The Twelve Dancing Princesses" is as vibrant and colorful as the era — so evocative, well drawn, well cast and well played that readers will be enthralled."
HISTORICAL NOVEL SOCIETY: "Valentine's novel has glamour in spades, evocative of the Jazz Age's fashions and dance crazes and the dark side of prohibition."
Pittsburgh Post-Gazette: "As sharp, sophisticated and refreshing as a flute of champagne, Genevieve Valentine's The Girls at the Kingfisher Club will make you want to strap on dancing shoes and find an all-night speakeasy to call your own."
Locus: "…a haunting fable that reads like a dream of forgotten history."
LIBRARY JOURNAL: Starred Review
Interview at BOOKISH
MORE GOODIES
The Girls at The Kingfisher Club has a website, thanks to the awesome people at Atria. Visit there for an excerpt from the novel, some kind words from other writers, and a playlist of novel-relevant Twenties music I put together, that was a mix-tape exercise in reminding me I am swiftly being outpaced by technology and will soon be unable to navigate any software whatsoever! It was an epiphany that led to a playlist made up of about 33% song titles that are actually questions, and 110% the creeping dread of my oncoming obsolescence.
Where to Buy
You can order The Girls at the Kingfisher Club at:
Barnes & Noble (Print and Nook editions available)
It's also available from Amazon and other retailers.