The cover for Catwoman 36 has been released! I missed the Mary Sue exclusive reveal last week, but am glad to see people seem to be into Jae Lee's cover art. I'm so excited about this pared-down cover style, which we revealed in the initial announcement and I voted one million percent to carry over when it came up. I'm double excited about Selina's deconstructed-tux uniform while she's out of the Catsuit (I am, to no one's surprise, deeply invested in what everyone in this comic is wearing, which we'll get into once the comics come out). And though it's definitely a stark image, and I can't talk about specifics because of spoilers, I'm hypothetically invested in the symbolic Doppelganger aspect of Selina facing off against Catwoman…and possibly losing.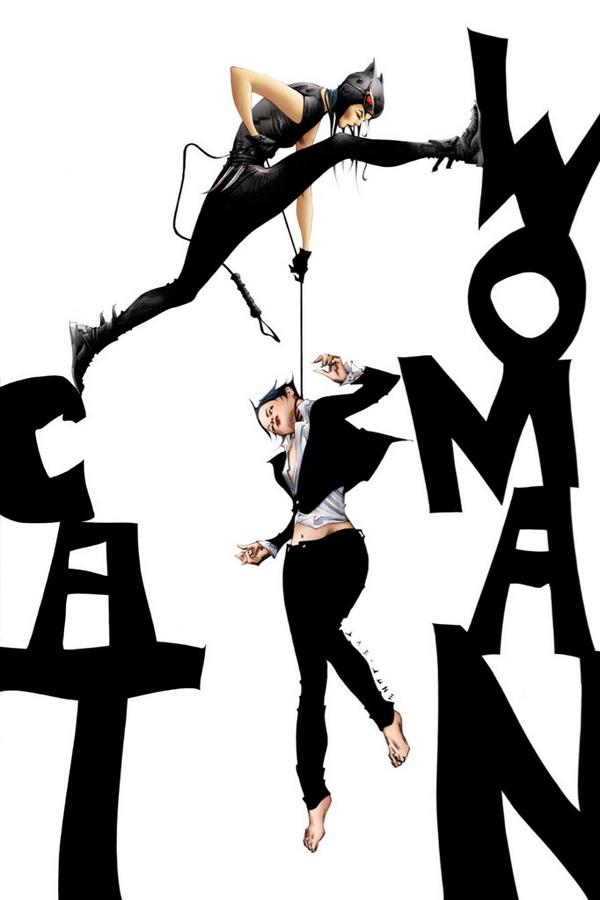 I tried equally hard to avoid specifics in this interview with Dynamic Forces, which was a lot of fun. It includes some thoughts about how Selina plays power games with herself, what she's willing to do for the sake of Gotham, and the phrase "sexy, sexy impasse." (Yes, it's about That Relationship.)
Catwoman #36 is due to hit shelves in November! I will have given in and started talking about the clothes long before then.