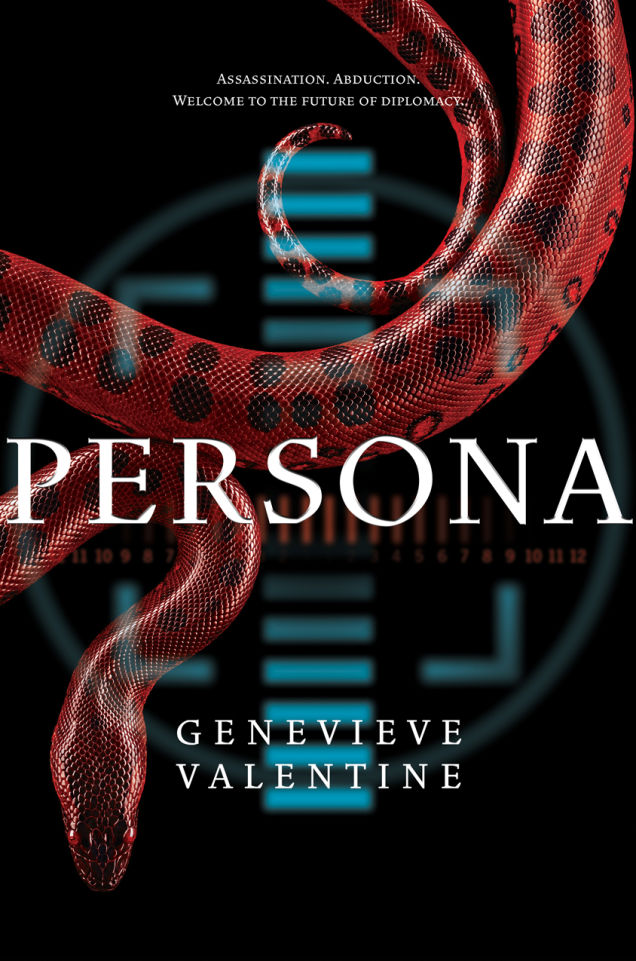 On Tuesday, PERSONA came out! My only excuse for taking this long to announce is that I was finishing the sequel this week, which will probably answer a couple of questions right up front.
The cover copy, which we managed to make mostly spoiler-free:
Suyana Sapaki is a failure in the International Assembly. She's not charming on camera, which is crucial for a Face: public image is 90 percent of diplomacy, they tell you right from the beginning. The United Amazonian Rainforest Confederation has been the site of scandal, so she's short on allies. It's a system designed to make you useless, but she's fighting. People back home trust her, and she has a country to save – one way or the other.

Daniel Park fled home to become a snap, because joining the last of the free press sounded noble before he was broke. On a hunch, he's picked C-lister Suyana Sapaki for his first outing; he thinks she's hiding something that's worth money to the right people, if he catches it on camera.

Like her assassination attempt.

On the run from someone who wants her dead, shadowed by someone she can't trust, Suyana will risk everything – everyone – to save her diplomatic dies; it's her only chance to control the future of her people, and she has promises to keep. The Assembly's declared her persona non grata.

That's what they think.
(If all this sounds like the Miss Universe pageant got to me, that is accurate! My piece on the inspiration behind the book is up at The Big Idea.)
I also did a Q&A at Tor.com, in which, among other things, I made a dream cast. (Note that the promo card for Suyana, seen at left, is itself some pretty uncanny casting.) Yes, making this cast was my favorite part of the quiz. Yes, it took forever to decide on some of these. Yes, there are about fifteen unused but equally good casts for Magnus, because the British Dude Acting Process just produces an endless stream of polished, slightly secretive guys.
Early reviews have been very kind! The Barnes and Noble blog calls it "a frighteningly plausible near-future thriller", and there's an in-depth review over at Tor.com.
You can check it out at IndieBound, Barnes and Noble, other online outlets, and a bookstore near you!
And for those who prefer to listen to books, an audiobook edition is already available! You can listen to an excerpt here (warning for autoplay).
This has at times been an odd book for me, partially because it's such a departure from some of my other work (I'd like to thank my relative the ER nurse for being very patient and only slightly disturbed when I asked all my questions about the relationship between blood loss and adrenaline), and partially because I was living in its future in the lead-up to its release, which was both very exciting and slightly surreal. But it's alive (it's aliiiiive!), and I'm so excited to have it out in the world.