This year has been a remarkably fast one. It's been a busy one, for which I'm immensely grateful, but turns out it's taken with it both my short and long-term memories; the process of assembling this roundup was, frankly, embarrassing. My Actor Bingo on period pieces remains undiminished, but that's pretty much the only thing that has survived intact in the abstract-impressionism painting of this year. (My vow for next year, to slow down a little, has already been made; turns out that was also my vow last year, which was cute.)
Below, a snapshot of what I wrote this year. I ended up kind of proud of 2014.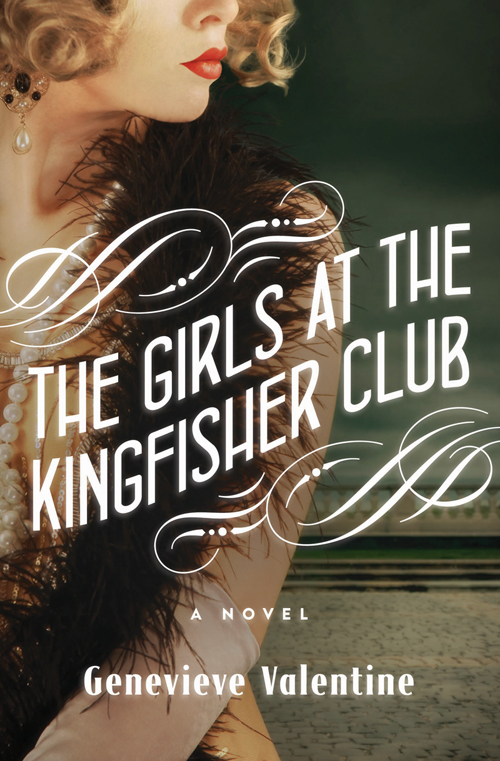 NOVEL: This year was my Twelve Dancing Princesses retelling THE GIRLS AT THE KINGFISHER CLUB! I'm so happy to have this book out in the world, and have been thrilled with its reception; it's been on end-of-year lists at NPR.org, the Washington Post, the Chicago Tribune, and Tor.com, and many reviewers and readers have been very kind, though the award still probably goes to my friend's mom who sent me a text reminding me whose mom she was, just in case, and then telling me XOXO.

COMICS: This year, no one was more surprised than I was that I became the writer of DC's Catwoman. It's a dream gig to be able to bring this smart, savvy character into the criminal underworld for a little while. By the end of this year I'll be halfway through my first arc with them (with more to come, if all goes well), with the Catwoman Annual coming later in December. More on that soon – for now just know it's about Eiko, and I'm excited.

NOVELLA: My first! Dream Houses (published by WSFA Press and available in hard copy and ebook) is dark SF, in which a woman stranded on a cargo mission tries to survive long enough to see the far port. My nutshell pitch for it is "Space, motets, deer," and that still suits it well enough, I think.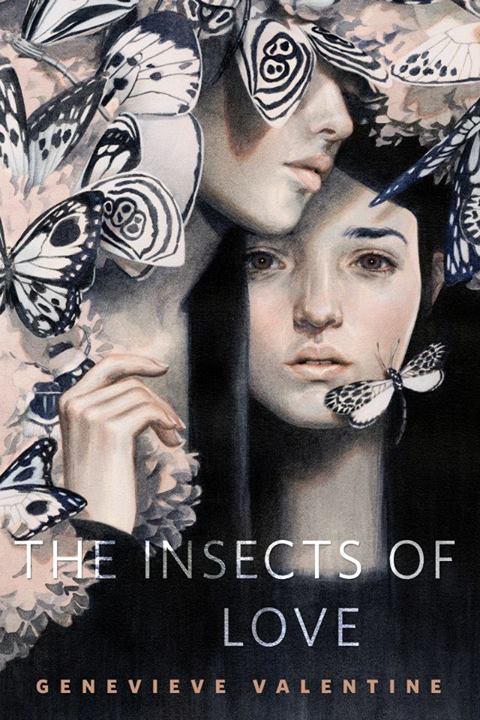 NOVELETTE: This was a year veritably brimming with siblings, for one reason or another, as stories written over a leisurely period rolled out in quick succession. "The Insects of Love", which came out at Tor.com this summer, is about sisters, bends in reality, and insects that may or may not exist.

SHORT FICTION: This year I published about half a dozen short stories. Two are available online: My sin-eater story "A Dweller in Amenty" came out in Nightmare Magazine, and my sideways Brother and Sister retelling (see?) "What Happened, the Winter You Found the Deer" is now available online from New Haven Review. (It's a PDF, don't be alarmed!)
Otherwise, this was an anthology-heavy year! My post-apocalyptic road trip "Eighty Miles an Hour All the Way to Paradise" appeared in Robot Uprisings (ed. John Joseph Adams), who also published Help Fund My Robot Army!!!, in which I got to get some urban-fantasy tropes out of my system with "Prima Nocta Detective Agency Needs You."
I wrote "Small Medicine" for Upgraded (ed. Neil Clarke); it's related to "The Nearest Thing" in a glancing way, and is about grandparents, health, and holding on. "The Lion Cage," which appeared in Nightmare Carnival (ed. Ellen Datlow), is a circus story (not related to Mechanique even glancingly!). And "Aberration" is an odd story about being unmoored, sort of; it appeared in Fearsome Magics (ed. Jonathan Strahan) in the fall.

NONFICTION: This year I continued my position as film reviewer at Philly Weekly, and incorporated a more informal column to run alongside the review, titled Genevieve Spoils Everything both as a warning about spoilers and a warning against making things less fun, though one of those recent columns talks about how John Wick was a better vampire movie than Dracula Untold, so clearly some of it is having a good time.
At AV Club, in addition to recapping Boardwalk Empire and some of the amazing second season of Reign, I got to do some very interesting coverage this year! I dropped in on shows like The Quest and Mad Men. There were also some standalone articles of which I'm very fond, from an exploration of necessary Brit-lit period pieces to single-season essays about Kings and the amazing 50s show Decoy: Police Woman. But my biggest piece this year was probably "The Full Boyle", which took the otherwise-lovely Brooklyn 99 to task for its use of the grindingly unoriginal and frankly creepy unrequited-love storyline. It's since corrected this, which is great, but uh, don't read the comments. (You can see the rest of my work under one of the two names that AV Club has on record for me.)
At io9, I recapped Penny Dreadful (superfun Season One) and Sleepy Hollow (RIP superfun Season One), and wrote some standalone articles about Anne Rice's vampires and the like. My stuff is neatly collected here.
I also continued as a columnist at Strange Horizons, which almost always leads to work I enjoy. This year, that included The Final Frontier: The Beautiful Fatalism of Near Space", and an appreciation of Clarice Starling in Silence of the Lambs, "A Thing That Lives on Tears".
Some of the essays I wrote this year are standalones. I got to go full-on historical nerd with"I don't think I'll venture on dual garmenture": Rational Dress and the Politics of Biking at The Toast. I talked about a favorite fairy tale at the LA Review of Books in "And I Will Seek You: East of the Sun, West of the Moon". And I got as close as I've come to a personal essay with "Vulturism" in Interfictions, in which I mostly talk about other people.
And some essays, as usual, ended up on the blog, in between the Reign Report and Red Carpet Rundowns. This year only had a few Big Serious Posts, almost all of which, it turns out, dealt with rape culture (content warnings apply): "It's Complicated", "Live Nude Girls", and "Checklist."
It's been a very good year. I'm thankful. And now, a cup of tea and a nap.