So, in a hilarious prank the Costume Institute decided to play on the red-carpet industry this year, it made the tentpole exhibit for 2013 "Punk: From Chaos to Couture," and then told all the fashion and media luminaries who were attending that the dress code would be Punk.
Oh, what a laugh it must have been in the Museum offices, listening as the screams of the Look Pretty Industry filled the air!

There's some resistance in the red-carpet industry to looking too sharp or tough or butch or uncaring. Women show up for photocalls in cocktail dresses and you show up on the red carpet in a gown, that is what a red carpet is for. Punk is an aesthetic born from actively not caring, from anger at established systems, from tearing apart the old to make the new. To go punk at the Met Gala would generally mean wearing a pair of oversize boyfriend jeans and a black tee-shirt washed until it's grey and some orthopedic biker boots. The film and television people couldn't risk looking unattractive in this simulacrum of real life, and the fashion crowd were all attending alongside dates/billboards for their work, and none of them were about to step out in anything that carried even a whiff of not caring about fashion. (The fact that Vivienne Westwood, who made a career of taking punk from chaos to couture, had her interview cut off when she tried to talk about punk as speaking truth to power, and hence her Bradley Manning badge, indicates how much this crowd cared about the punk part of anything, ever.)
As such, Punk was going to be a pretty ignored mandate. A few tried and succeeded; a few tried and failed. Some aimed for Punk Couture and hit Vaguely Goth, which is fine, for what it is. Most people showed up in red carpet standard with the addition of a fauxhawk or a spike or a safety pin or a smokey eye, as their sty lists pretended really hard that they'd only heard the "Couture" part of the invite. Therefore, making Punk a rubric for this red carpet is not going to even function in this recap. We'll make do.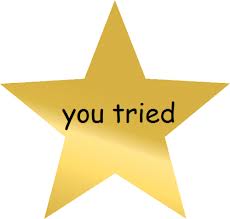 THE "YOU TRIED" DIVISION

Vivienne Westwood, of course, did not try Chaos to Couture; her career has embodied it. Lily Cole, beside her, obviously nailed it because look who her date was.

Zhandra Rhodes, looking amazingly Zhandra Rhodes.

Christina Ricci (in Vivienne Westwood), demonstrating to everyone who might have forgotten that Punk Couture exists.

Madonna, never afraid to commit to a look, who got the invitation and went, "Oh, I'm going to blow these prom queens out of the WATER."

Carey Mulligan. I laughed out loud when I first saw it ("Safety pin! NAILED IT"), but the sharp lines and the foldovers and peeks of skin worked better on her than for others, and it's a nice attempt to bring hints of punk into an existing aesthetic without looking like Etsy Halloween.

Liu Wen, who looks amazing, even if it's more Goth Baroque than punk.

Miley Cyrus, who gets full marks, with a dress that's appropriately punk and hair that looks like Cynthia, Angelica Pickles' doll from Rugrats.

Sacrificing pretty for striking is very punk. Nicole Richie does better than I would have expected.

Diane Kruger, dressed as the lead singer of a band called Sleek Executive Punk. (Their first single, "The Revolution Has an Appointment With You," is out this summer.)

Beyonce. When you arrive last and have the red carpet to yourself, you want to make it count. It's without a doubt a dramatic look; I'm not sure she had any intention of going punk whatsoever, and settled for Edgy Baroque. I will say, not many people can carry off a dress whose gloves only work when your hands are pressed to your hips.

Ginnifer Goodwin in a sharp and shiny interpretation, determined to have the most eye makeup of anyone on that carpet ever.

Lily Collins, in Jareth the Goblin King extensions, with a gown and a leather jacket; her sheer joy in playing badass dress-up sort of makes this outfit.

Sarah Jessica Parker, in a faux-fauxhawk and a gown in muddy colors. Still closer than some.

Kristen Stewart, who would have nailed a look much punker than this one, still looking kind of great in an outfit that halfheartedly waves at punk because there are pants involved.

Florence Welch, who is wearing a garment. (I can't even tell any more what makes an attempt at punk, it's just a sea of dresses that somebody picked in the dark because they saw a photo shoot or a leather jacket one time, help me, HELP ME.)

Anne Hathaway. The dress is amazingly fitted, but not particularly interesting and is clinging with its last threads to the departing sideboob trend. The platinum hair was a bold move; you can decide whether or not it paid off, I don't care enough.

Sofia Coppola, in formal pajamas. Punk!

And Sienna Miller, the Sandra Dee of punk.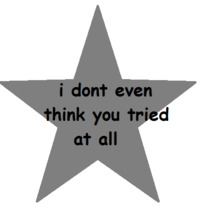 THE "YOU DIDN'T EVEN TRY AT ALL" DIVISION
How Anna Wintour must have grinned as she took secret meetings for this year's Institute exhibit. "Punk? That's cute," she said, as she pretended to make notes that really just read 'hahahaha.' "Punk is for the little people," she sighed as she smoothed her pastel-trellis dress and walked across a carpet of living humans to reach the photo area because she didn't want carpet lint to get stuck in the heels of her shoes, and smiled into the camera while muttering through grit teeth, "Punk is a fuck-you, darlings," and levitating up the stairs and into the festivities.

Rooney Mara, a chair of the event because of her involvement in The Girl with the Dragon Tattoo (you can't imagine the faces I'm making) and who has been wearing edgy looks with some success since that movie was first announced, who somehow chose this ensemble for the Met Costume Gala. (When your punk outfit makes me think of Christine's dressing gown from when I took family to see Phantom of the Opera last month, that's a thing.)

Lauren Santo Domingo, demonstrating the "a punk accessory makes my whole lovely-but-otherwise-unrelated outfit punk!" fallacy.

Jennifer Morrison, demonstrating the similar Fauxhawk Fallacy.

Emmy Rossum, bringing it home with the Eyeliner Fallacy, Also I Hope That Hair Looks Better from the Side.

Michelle Dockery, the business manager of Sleek Executive Punk.

Katy Perry, who heard someone mention "Goth" and thought they meant Visigoth. All the trouble of sourcing a circlet for nothing!

Michelle Williams, that Artsy Serious Girl from your high school prom who was going to study theatre at Vassar.

Jennifer Lawrence and Marion Cotillard, who are both spokespeople for Dior; Dior is not a punk designer, but that house has walked some edgy, sleek stuff down the runway. The fact that "I missed the assignment and heard Film Noir" Lawrence and "Summertime Barbie" Cotillard ended up in these seems like Dior purposely refusing to participate in these punk theme-party shenanigans.

Kate Beckinsale, whose pink dress is not punk in the slightest no matter how hard her earrings are trying, and the woman behind her, who looks like I am beginning to feel about this.

Jaime King, accountant for Sleek Executive Punk.

Nina Dobrev, who saw an '80s music video one time.

Hailee Steinfeld, this look is adorable, as per your usual. (The smokey eye is a tenth-hearted attempt at punk, but it does what I suspect it's really trying to do, which is make her look ever-so-slightly sultry in preparation for Romeo and Juliet.)

Nicki Minaj, who is about 500% more punk than this when she's headed to the grocery store, I don't understand what happened.

Dakota Fanning, in a very cool dress that is not particularly punk.

Elle Fanning, interpreting "punk" to mean "trick or deceive," because whoever convinced her to wear this craft project was doing exactly that to her.

Bella Heathcote, whose team burned the dress code to make the eyeliner for her Regency-upholstery gown.

Emma Watson, who looks lovely and chic and who's letting her public image age by degrees, taking this chance to ease into Baring Skin in a red carpet environment where she knew it wouldn't stand out.

Elizabeth Banks, looking just how I feel about this outfit.

Naomie Harris. See, if you're going to ignore the theme, just ignore it and go for Fabulous instead.

You too, Uma Thurman.

You too, Amanda Seyfreid.

Kim Kardashian, who has been getting a lot of shit for gaining weight during pregnancy like some normal, wearing a dress so deliberately tight and loud and overwhelming that it might actually be coming back around to punk.

Allison Williams, whenyourdressiswearingyou.jpg.

Katie Holmes, just happy to be in clothes she picked herself.

Gwyneth Paltrow, trying to remind you about the last time you liked her enough to give her an award, when her dress was also pink and equally off-putting.
And the award for interpreting "punk" in the sense of "intimidated into quitting the field entirely," after long deliberation and fierce competition:

Kate Mara, in a dress that looks like sadness pudding with some tinsel stapled on.